Home Page
---
Consulting
---
Training
---
Speaking
---
Articles
---
Affiliations
---
Industry Experience
---
Core Values
---
Capabilities Statement
---
What Others Say
---
Contact Us
---
Anne's Blog

---
Links We Like
Hull Strategies maintains an extensive list of website resources related to our services and company values. Periodically we will post links to sites that we find informative, or just humorous. We welcome link exchanges with sites of complementary interests.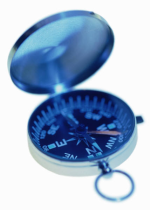 Career
Try out a career for a week: Vocation Vacations.
For starting your own business or sharing your executive expertise:
Service Corps of Retired Executives (SCORE).
Job Search
Start at Career One Stop for job, salary, training and help with how to
use your skills.
Check out your on-line reputation why and how. Also look at Naymz.
Everyone needs a biz card: Vistaprints.
Career Change Over 50
Portal with life and work resources: Boomer Career
Follow the brown signs (state/national parks) and earn your keep with Work Kamper
Tips for finding your next career: What's Next
Leadership
Leadership in the social sector is an e-zine with timely topics and tips
Inc Magazine resource on Leadership Skills
Manager Development Services e-learning, tools and tips for the art of managing people.
Change Management
Thought leader shares articles and readiness assessment: William Bridges
Training and Facilitation
Certification: International Facilitation Organization
Classroom aids: Oriental Trading Company
Learning Activities: Workshops by Thiagi
Trends
World Future Society tracks current thinking in science, economics, sociology, and many other areas.
Fast Company in both print and online follows, technology and many other sectors.
Good Life and Laughs
The Story of Stuff a video.
Goodsearch donates to a charity of your choice every time you use their search engine.
GoodGuide rates products for Environment, Health and Social Responsibility; with downloadable I-Phone App.
The 350 project shows how and why to support local businesses.