Home Page
---
Consulting
---
Training
---
Speaking
---
Articles
---
Affiliations
---
Industry Experience
---
Core Values
---
Capabilities Statement
---
Contact Us
---
Anne's Blog

---
What Others Say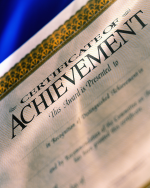 "Anne is doing GREAT! She's quickly achieved a good rapport with the
senior team members and they seem to really respect her views and
opinions. She's very detailed and presents ideas in a manner that is
very clear and comprehensive. In fact, I'm quite comfortable with her
moving the project along in my absence PLUS - she's a lot of fun!"
Managing Director, Human Resources
Major DC Non-profit organization
"I always talk very highly to others about you—outstanding—best trainer
we have—very professional. She takes care of everything that needs to be
done. I really appreciate the work you do and look forward to our continuing
relationship."
S. Chapman, VP Operations
International Leadership Firm
Excellent & very animated; kept the class entertaining and fun. Impressed by her knowledge and teaching style - recommend her highly. Thanks again for teaching me so many useful skills. It will help me in my career growth!
Sara K., Booz Allen Hamilton
Booz Allen Hamilton
"Anne helped us to see the bigger picture to jumpstart important interactions between people and across business functions. She enabled us to make changes by keeping better communications on our radar screen."
Manager,
Fortune 50 Consulting Firm
"I had the opportunity to observe her on a change management contract with [Fortune 500 company]. She very gently led them towards a more productive meeting structure and a more results oriented communication strategy. I was impressed."
K. Palmer,
Senior Manager, KPMG